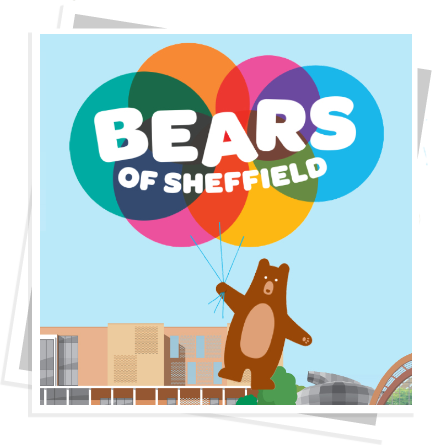 Bears of Sheffield
The Children's Hospital Charity is creating the Bears of Sheffield public arts exhibition and trail in summer 2021 with 100 little bears and 60 big bears to find throughout the city.
The big bears have been designed by professional artists both locally and internationally renowned. Each one has been sponsored by generous businesses and individuals. At the end of the summer each bear will be auctioned off, raising much needed funds for Sheffield Children's.
The little bears have been designed, painted and fundraised for by local schools who will get their bear back at the end of the year.
The trail will start on 12 July.
For more information visit www.bearsofsheffield.com