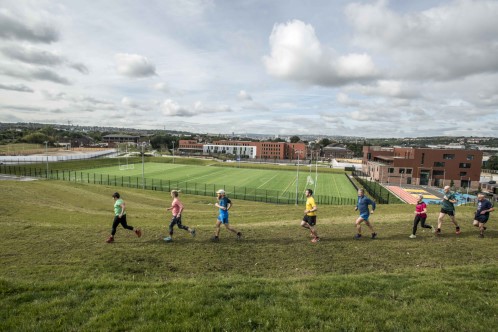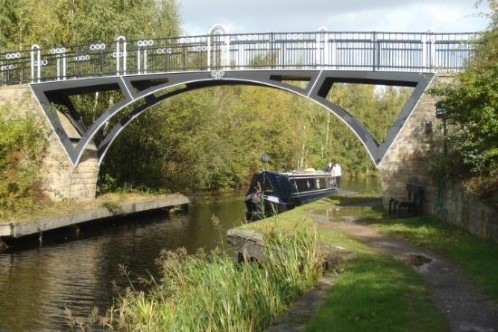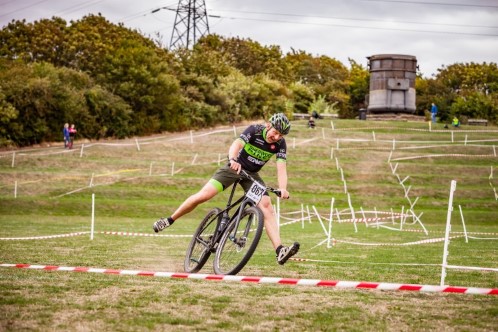 We work with local community groups, charities, businesses and other organisations to promote a health and wellbeing agenda and maximise usage of the park for activities and events.
Accelerate
We're delighted to work with local running store Accelerate UK and be a part of the 'Accelerate Community'.
Accelerate helped design and implement the Outdoor City Run Routes across Sheffield – including the 1km, 1.8km and 6km routes in and around Sheffield Olympic Legacy Park, Accelerate also organise events, workshops and coached sessions led by qualified run leaders.
Every week Accelerate offers a number of running programmes suiting a range of abilities from complete newcomers to the more experienced. Sheffield Olympic Legacy Park plays host to the 'Accelerate Your Speed' and 'Running Past Fifty' groups.
Canal & River Trust
The Sheffield & Tinsley Canal is celebrating it's bicentenary in 2019 and we are looking forward to working with the Canal & River Trust on a number of events including the official birthday party on 22 February, a 10k run in April and waterfront festival in September.
River Stewardship Company
We work with the River Stewardship Company to promote the Blue Loop – an 8 mile waterways walk around the River Don and the Sheffield and Tinsley Canal. Sheffield Olympic Legacy Park has direct access to the canal moorings, making it an ideal place to start and finish the walk.
We also work with the River Stewardship Company to organise guided walks and volunteering days to improve and maintain the environment in and around the moorings, creating a perfect picnic spot or space to enjoy the peace and quiet.
Sheffield Sharks Respect Programme
The Respect Programme is delivered to over 600 participants every year in primary schools across South Yorkshire. The programme is designed to encourage participation in physical activity, an understanding of community values and the importance of leading healthy and safe lifestyles.
The programme includes – 6 hours of free basketball coaching and signposting to local basketball sessions; attendance at an annual basketball tournament at EISS and a professional game to watch Sheffield Sharks; a community awareness event delivered in schools and a health challenge event which takes place on Sheffield Olympic Legacy Park and is delivered in partnership with UTC Sheffield Olympic Legacy Park.
Sheffield Urban Cyclo Cross
The first major event to take place on Sheffield Olympic Legacy Park was the grand finale of the Sheffield Urban Cyclo Cross 2018 race series.
We're working with Sheffield Urban Cyclo Cross and other partners to bring an exciting multidiscipline sports event to Sheffield Olympic Legacy Park in 2019.
Sheffield United Community Foundation
Sheffield United Community Foundation provides community programmes aimed at strengthening self-esteem, developing personal skills, promoting health and wellbeing, improving academic achievement and generally empowering people in the local area.
At Sheffield Olympic Legacy Park the Community Foundation currently delivers Walking Football sessions at the English Institute of Sport Sheffield and Premier League Kicks sessions on the 3G pitch.
We look forward to working with Sheffield United Community Foundation to bring more programmes to Sheffield Olympic Legacy Park in the future.
Be a part of our community
We're always happy to hear from local groups and organisations who would like to get involved with Sheffield Olympic Legacy Park.
Please click on Contact Us for details of how to get in touch.