ECOSYSTEM
All businesses begin with an idea but require so much more than that in order to become successful.
Through our unique ecosystem partnership with Propel Teams, we will inspire, nurture and empower the next generation of entrepreneurs on their journey from idea to IPO, to enable them to drive innovation, commercial and social impact in sport, personal health and wellbeing.

Our ecosystem is built around five key pillars: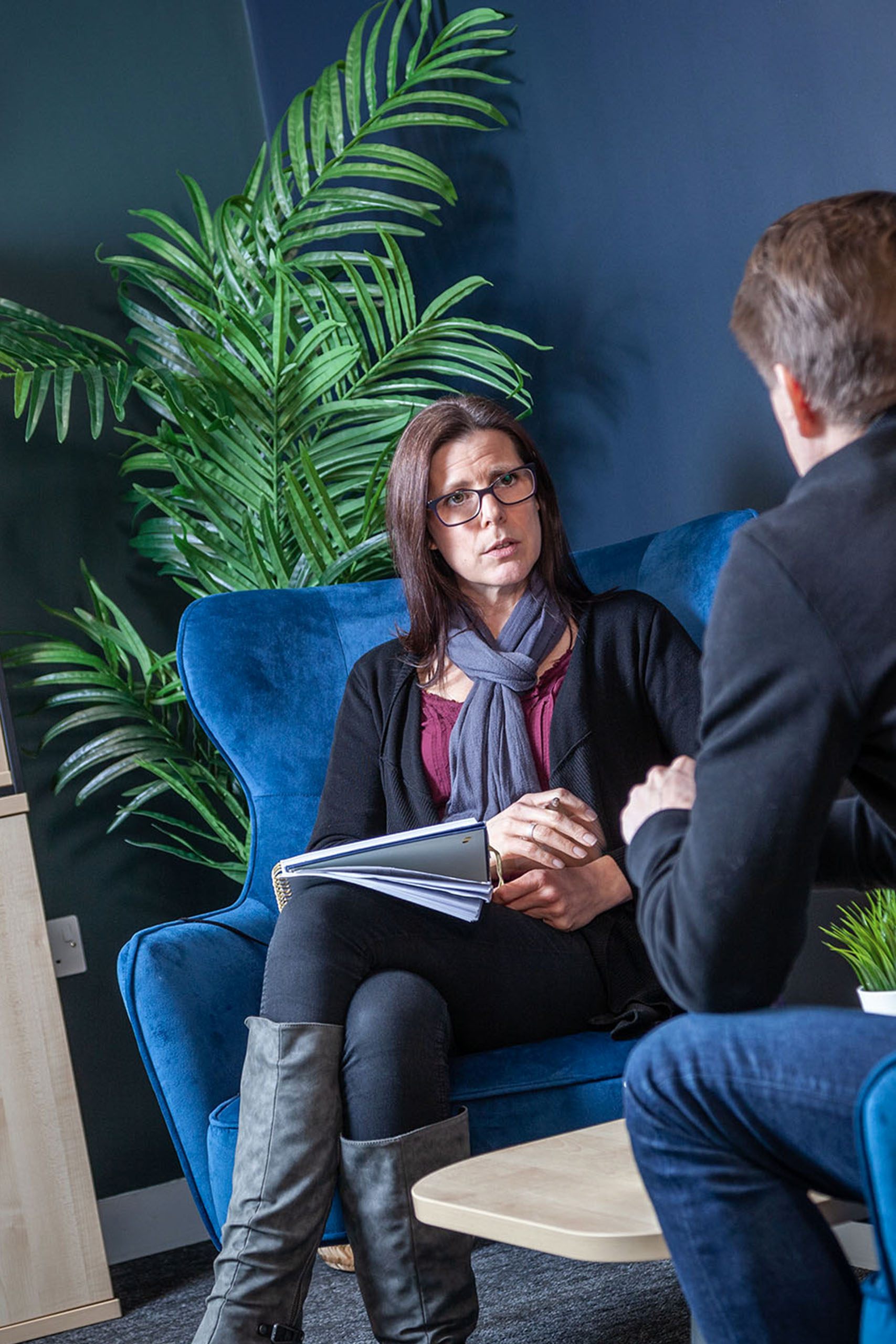 01
Community Connections
We realise the importance of human connections in aiding intellectual, physical and commercial growth. Which is why our onsite team is on hand to facilitate introductions to the established research and innovation community based at Sheffield Olympic Legacy Park . 
Whether you're looking to tap into academics, clinicians, scientists or elite athletes, or simply share your experiences with other like-minded individuals, we can make it happen.
Should you need to apply for research or business support credits we can also help signpost you to the right place and provide specialist guidance to establish your suitability and maximise your chance of success.
Our aim is to ensure that all businesses located at Sheffield Olympic Legacy Park are part of a vibrant community that links our wider global network. This is made possible through our bespoke virtual networking and collaboration space, Campus.
Learn more
Over the years, we've built our network to give us an unrivalled breadth and depth of knowledge in starting, scaling and exiting successful businesses in the sport, personal health and wellbeing space. 
At any given time, we're able to call upon the specialisms of our carefully-curated collective of entrepreneurs, mentors, investors, advisors, corporate partners and service providers, to deliver bespoke advice across all aspects of business support, including financial and legal, product development, marketing and communications, talent acquisition and development, equality and diversity, and social impact and sustainability, to name but a few.
Our informative and insightful calendar of events also forms a key part of our knowledge network. From one-to-one coaching, clinics and masterclasses to round table discussions, and seminars around the topics of entrepreneurship, collaboration, growth, funding and much more, we provide a variety of opportunities to learn with and engage with some of the brightest minds working directly in the sports, health and wellbeing sectors. For those that are ready, we can leverage our corporate partnerships to connect growth businesses with cohort testing and distribution opportunities.
We also have the benefit of a growing number of accelerator programmes based at Sheffield Olympic Legacy Park. These bespoke programmes are designed to provide key business skills, expertise and industry connections to founders of early-stage start-ups.
Learn more

03
Talent Pipeline
Access to talent is essential for the growth and development of any successful business. 
At Sheffield Olympic Legacy Park, due to decades of work of the legacy groups partners we have access to a highly sought-after pool of students and graduates, both onsite through the UTC Sheffield Olympic Legacy Park and Sheffield Hallam University, and across the wider South Yorkshire region.
We also encourage our businesses to engage proactively with the educational institutions based at the Park to provide a multi-faceted learning environment that helps raise aspirations, promote the vocational qualifications and skills required to fulfil a career in sports, health and wellbeing, while also cultivating a pipeline of skilled talent to support the future workforce. 
Learn more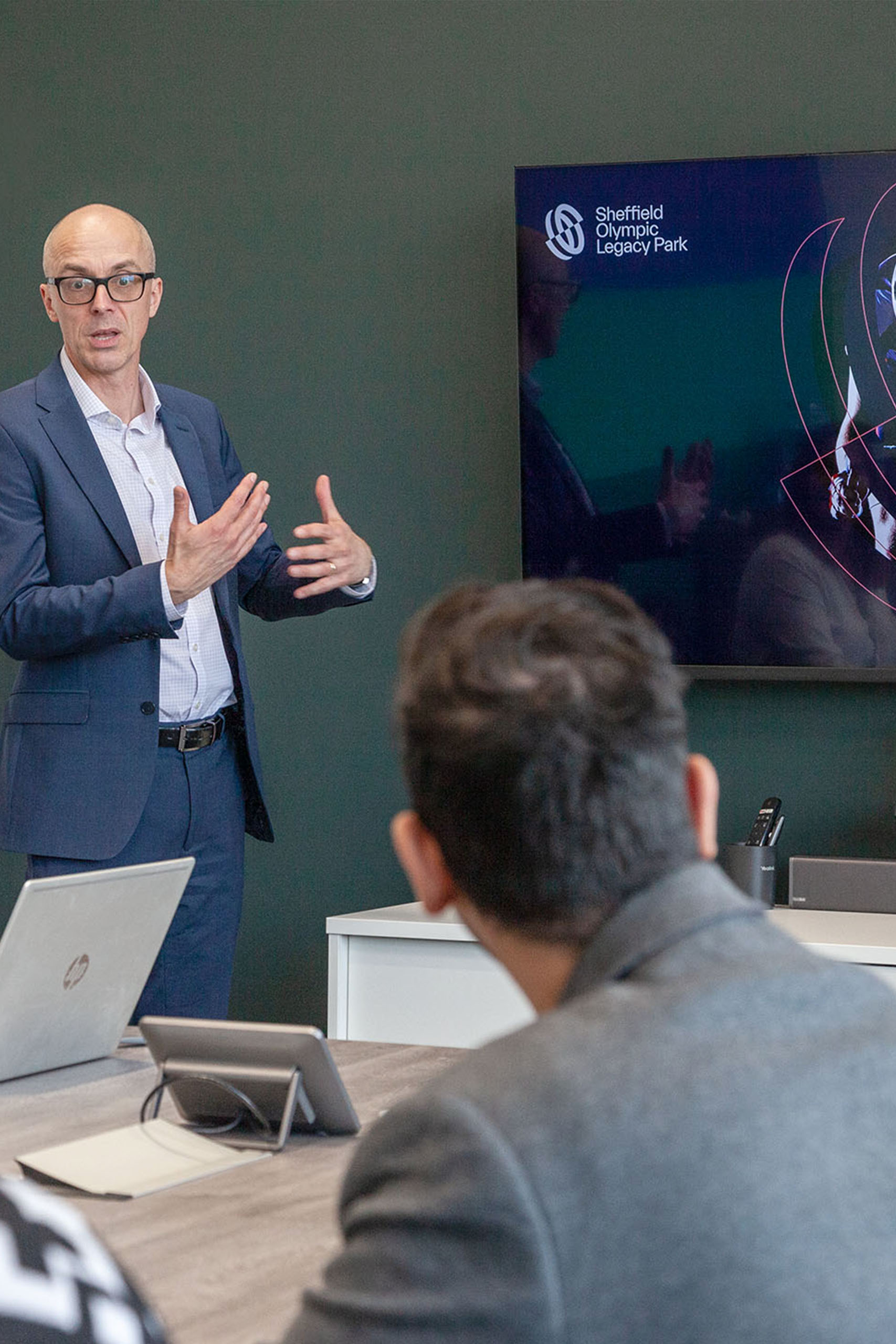 04
Funding and Investment
Raising investment to scale is one of the biggest challenges a business is likely to face, no matter how large or well-established they are.
We can assist in evaluating immediate and future funding requirements as well as identify and access a wide-range of funding sources, including access to research funding and direct investments.
We focus on supporting businesses to become more investable by providing access to our specialist network and, in partnership with our investability Partner, Capital Pilot are able to effectively identify where we can add value to accelerate the rate of progress.
Research shows that physical proximity promotes higher rates of innovation. The sharing of tacit knowledge through frequent contact and serendipitous encounters combined with the collective energy of being part of something bigger cannot be recreated in a virtual environment alone.
Our high-quality workspaces and flexible membership-style packages are designed specifically to help businesses innovate, collaborate and grow, whatever their stage of development.
Beyond the buildings, our extensive public realm, featuring green open spaces and breakout zones, is designed to inspire and encourage interaction.    
Not to be underestimated, the brand recognition that comes with being located at Sheffield Olympic Legacy Park also promotes legitimacy and advocacy among peers within the sports, personal health and wellbeing sectors that can open doors other locations cannot.
Learn more