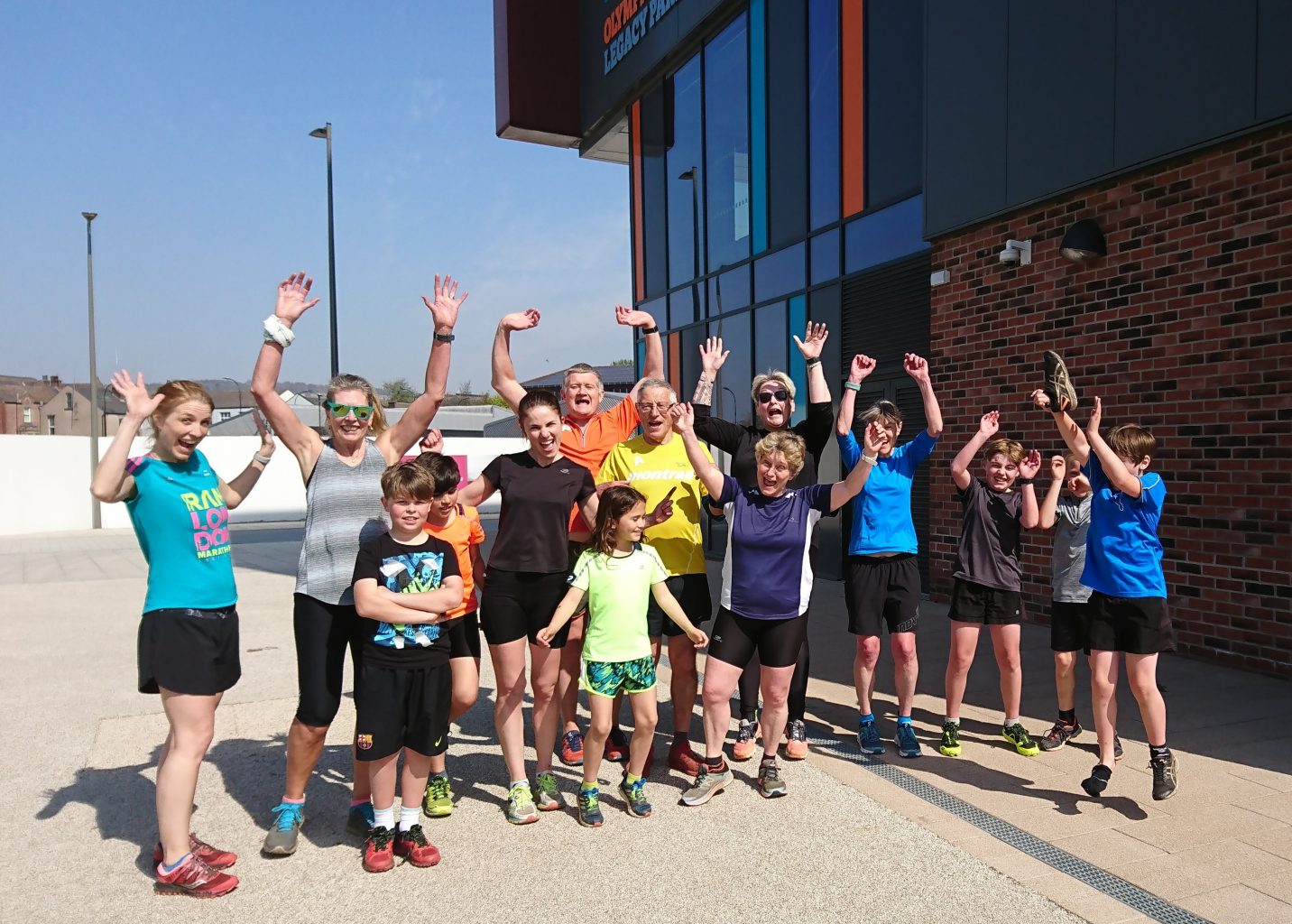 Lapping the Legacy Park is exactly what we do! While this may sound like a bit of a challenge at first, the team and I offer three different running sessions at Sheffield Olympic Legacy Park which means we can cater to all abilities.
These sessions are part of the Accelerate Running Community – which in total comprises ten weekly sessions around the city – and we work with complete beginners right through to performance runners. We understand every runner is unique, and we always put their goals and motivations first – whether they're running for social, health or competitive reasons. It's this approach that seems to make the sessions so successful.
Our business, Accelerate Running Co, encompasses three companies – each is independent in its own right yet they all work in full synergy with the other. We have the store based here in Attercliffe selling top notch kit for every runner; a Running Events company which this year has taken over the DIG Deep Trail Running Weekend and Canal Canter; and finally we have the Accelerate Performance Centre (APC) offering physio and podiatry diagnosis and treatment, plus coaching for runners.
Our qualified and experienced coaches from APC run the Sheffield Olympic Legacy Park running sessions, along with volunteers from the wider Accelerate Community.
The current sessions include:
Wednesday 7:45pm Couch to 5k – details here
This is a nine week course taking people from walking to completing 5km and also covers running technique development.
Thursday 6:30pm Accelerate Your Speed – details here
A speedy session made up of a proper warm up, running technique and a speed session based around intervals. This session is aimed at all abilities for those seeking to improve their racing times.
Friday 10:30am Running Past Fifty – details here
For those beyond the age of 50 looking to get into running or improve how they run. Never much further than 5k, the session will also include running technique and some pacey intervals which will be geared towards all abilities.
As well as these sessions, we've teamed up with the Canal & River Trust to take on the Canal Canter 5 mile race. This starts from Victoria Quays and runs alongside the Sheffield & Tinsley Canal before completing a loop around Sheffield Olympic Legacy Park and returning to Victoria Quays.
The first of these runs took place in April and three more are planned for later this year. The entry fee for each race is only £10 and includes a donation to the Canal & River Trust. Traffic-free and marshalled, you can enter each race individually or your three best times from the four races will count towards the series.
Dates for the next three races are:
Race 2 – Sunday 18 August 2019
Race 3 – Sunday 27 October 2019
Race 4 – Sunday 15 December 2019
Each race starts at 10am, with registration from 9am at Victoria Quays and you can enter online or at the Accelerate Running Store, Sheffield.
All in all, there is something for everyone. Sheffield Olympic Legacy Park offers an ideal space for running and we'd love you to join us – let's lap Legacy Park together!