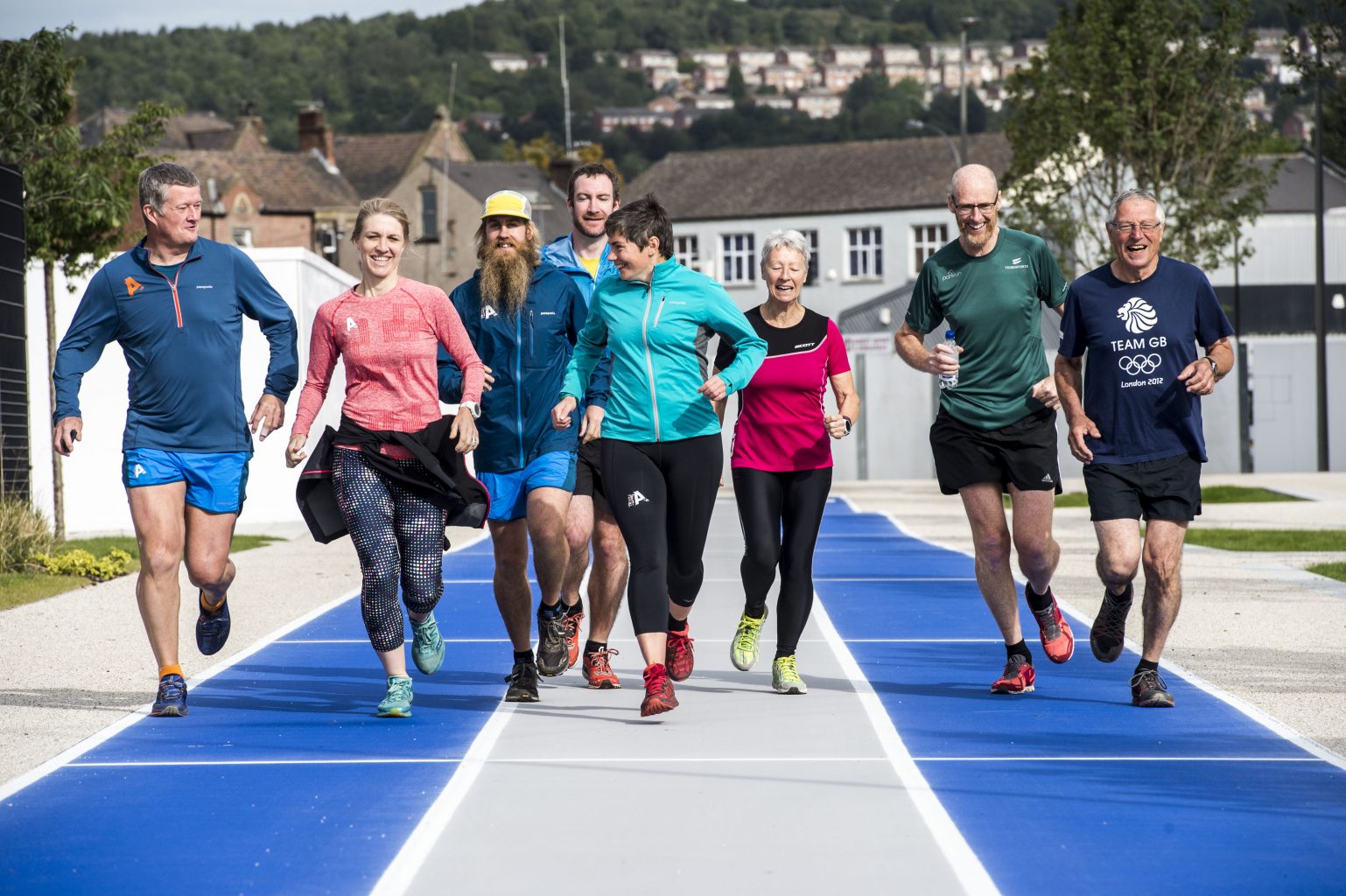 When a major sports stadium closes down, there is always a worry about what it will be replaced with.
Working out of a local running store, based in Attercliffe, close to where Don Valley Stadium was sited, we were certainly curious about what was coming next.
However, we were privy to the Attercliffe consultation meetings involving local stakeholders, the community and businesses ahead of the announcement of Sheffield Olympic Legacy Park.
The plans for Sheffield Olympic Legacy Park were being driven forward quickly and enthusiastically, with a degree of idea seeking and how to give this new open space 'real purpose'; combining a centre for sporting excellence while providing something for those in the area.
With the advent of The Outdoor City and the continuing expansion of their Run Routes, it was clear a new route was on the cards. Debs Smith, also from Accelerate, stepped in to help in the design of the routes as she has done with each and every one of the Run Routes throughout the city.
Simplicity was key to the shorter route of 1km which winds its way around Sheffield Olympic Legacy Park – something that was traffic free and something accessible for the local running clubs in the area. Working with Ben Handley from Ares Landscape Architects, the shorter route was very straightforward to create – perfect for beginners or suitable for the speedy, fitter runners looking for a fast-flat surface for training.
The 6km route was more of a challenge as we wanted to ensure that runners could take in the local history and waterways in the area. Fortunately, this was not new ground for Debs who, having led plenty of groups on runs around the area, had quite a few route options in mind. Working with The Outdoor City, the longer route was devised to allow runners to take in all of Sheffield Olympic Legacy Park, as well as the River Don and the Tinsley Canal.
Yet, would Sheffield Olympic Legacy Park become a haunt for runners and local clubs? Just pop down there on a weekday evening, especially on a Tuesday or Thursday, where a big group of us from Accelerate get together to enjoy the love of running.
More than one club can be seen in attendance at the park, with a wide age range of participants and fitness levels. Some of the club runs are organised led training runs, whilst others are coached fast-paced sessions involving the sharper end of the local running community.
Loops and distance segments have been straightforward to devise as the area is well lit and traffic free. Many runners pass the 'Flame' from the World Student Games, perhaps wondering what it would be like to be standing on the track of a major sporting event having just ran their race.
Sheffield Olympic Legacy Park has already seen novice runners pounding the newly laid paths, those that have represented their country and those that have finished on the podium nationally in their chosen running event.
A Park for all! Isn't that Legacy enough?