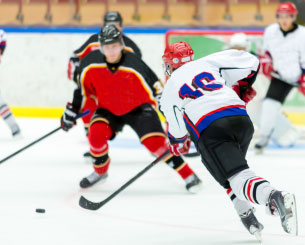 Sheffield Steelers Ice Hockey Club play home games at Sheffield Arena and use iceSheffield as a second home for training and occasional games.
Sheffield Steelers compete in the Elite Ice Hockey League and five of the team – Johnathan Philips, Ben O'Connor, Davey Phillips, Robert Dowd and Liam Kirk – also play for Team GB.
Visit www.sheffieldsteelers.co.uk to find out more about Sheffield Steelers.