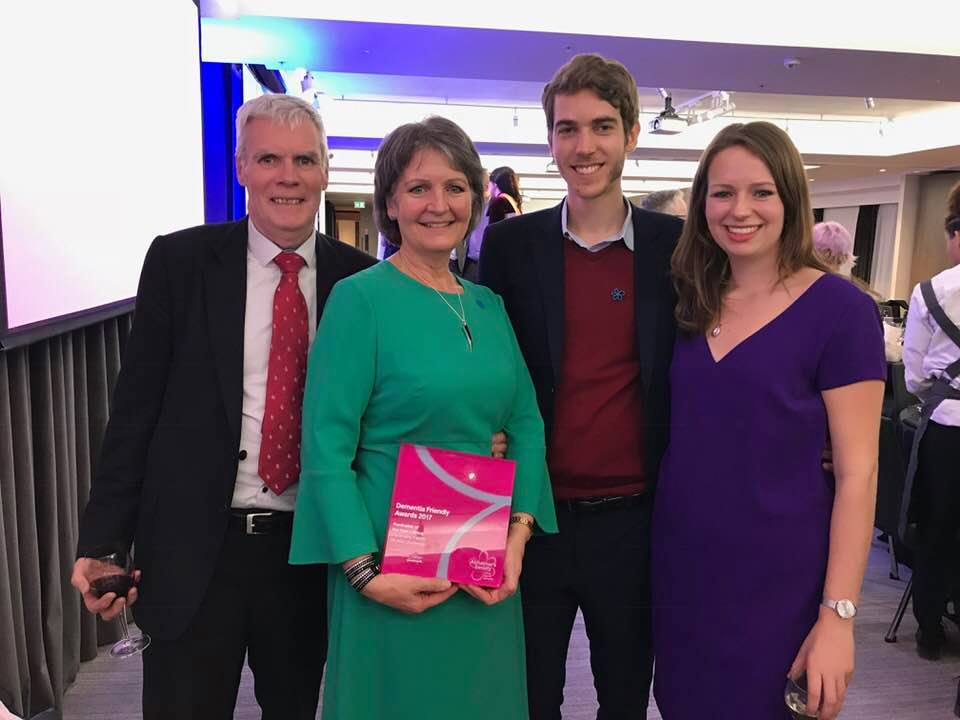 "When friends asked about my plans for a 60th birthday party I surprised everyone by saying I wanted to set up a challenge. Find 60 people to raise £600 each for Alzheimer's throughout 2017.
"I lost my mam to dementia eight years before she died. It was the saddest phase of my life – my mam, the central pin in my life looking right through me with blank eyes and turning away from my cuddles. And losing every memory of her life as wife, mother, grandmother and great grandmother. Now my father in law is on that awful journey.
"So the 60/600 Challenge was born. We contacted the Alzheimer's Society who helped all the way. They are the UK's leading dementia charity, providing information and support, funding research, campaigning to improve care and creating lasting change for people affected by dementia in England, Wales and Northern Ireland.
"The first couple of months were spent talking to people, asking for support, encouraging friends to do something amazing with a sliver of time. As a family we pledged our own challenges – my Great North Run, Steve's 180 mile/24 hour cycle, Jess's Summer Ball. As word spread through presentations and social media the challenges were pledged – every single one was stunning. People joined me or Steve and others dreamed up their own plans. You can see them all on our Facebook and Just Giving pages.
"Golf marathons, office lunches, giant spin classes, a jazz evening, a song and music video, hiking the highlands, weight loss programmes, making dolls clothes and delivering 60 sports in 6 days – yes, including a 10-metre dive, wrestling and speed skating! Along with support teams and family patience we have managed to raise over £80,000 so far – the final figure won't be known until early 2018. And we became the Fundraising Team of the Year at the Dementia Friendly Awards, 2017.
"Why have we been so successful? On an emotional level dementia is personal to so many people – on average there's a diagnosis every three minutes in the UK. On a challenge level, we gave people time to develop their own ideas, making it clear that not everyone needs to be an aspiring elite athlete, just willing to unite against dementia. Then we stayed with them – we attended many of the challenges, kept interest going through press, social media etc. and helped with setting up fundraising pages, support from Alzheimer's and personal stories for our Facebook family.
"It's hard to pick out any single highlight – with so many amazing events I have a wealth of memories. But when I hear people say their experiences have been life changing I feel so proud that our fundraising has become only a part of the 60/600 Challenge – building awareness in our communities about the opportunities to support dementia sufferers and their families, and drawing people together are the biggest prizes. This month Jess and I have a chance to share our experiences as we speak at carol concerts arranged by the Alzheimer's Society – I'll be going to Beverley Minster and Jess will be at Nottingham Cathedral.
"As our year draws to a close I've been asked what's happening next year – a sure fire sign that we're not finished yet! We're already thinking about the future, as every single challenger deserves their achievements to become an inspiration for more amazing slivers of time, and new challengers deserve to experience the success of uniting against dementia."