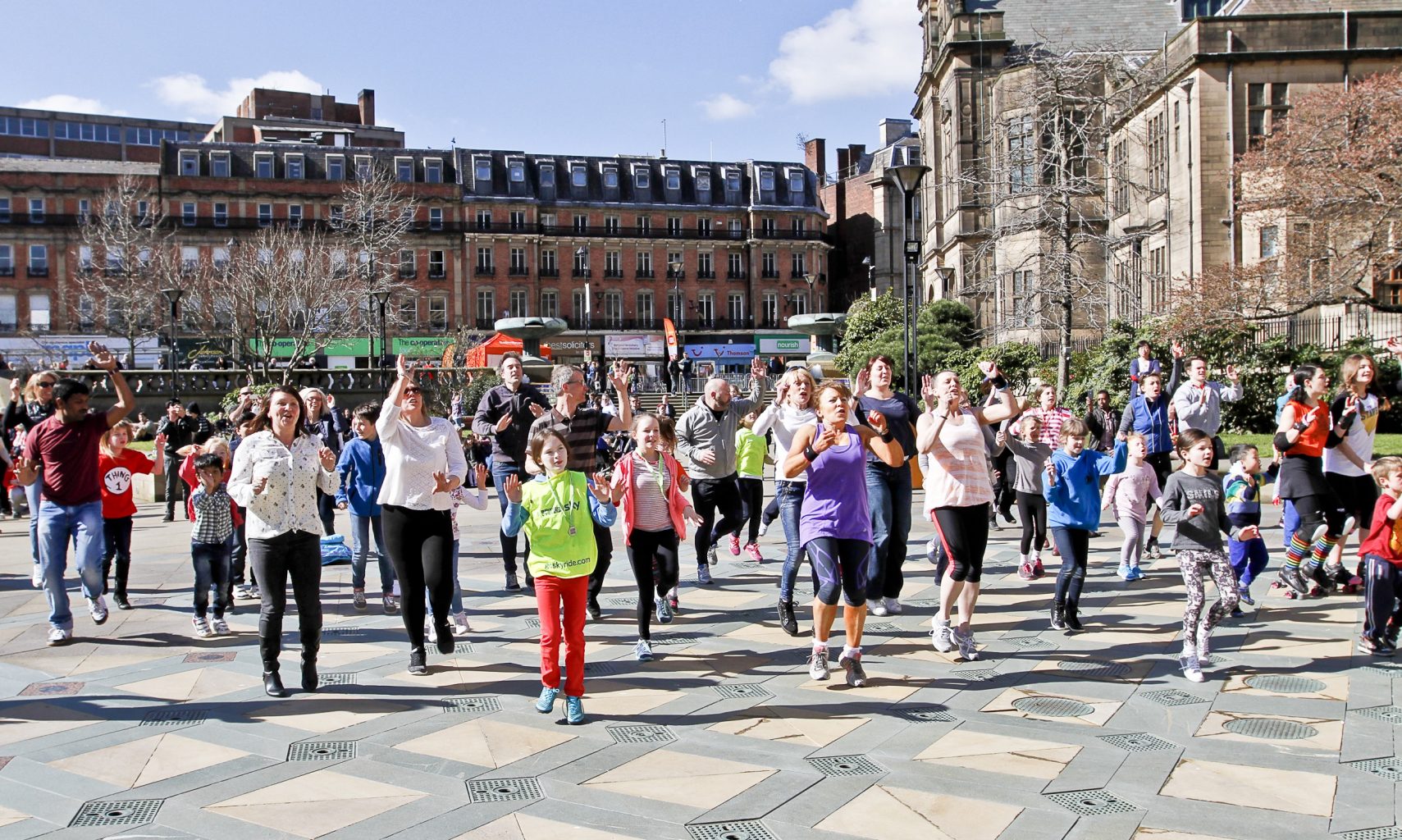 A quick straw poll of Sheffield folk will confirm most people in the Steel City know physical activity is good for them. But strap an activity monitor to that same group for a week to see how active they are, and you'll get a very different answer.

The majority of people move very little and spend most of the day sat down. That's because we find it hard to fit physical activity into our daily lives and the world around us doesn't help. In fact, society has designed physical activity out of daily life, making it hard to move without lots of effort, planning and resources.

We've become increasingly reliant on technology for daily living. Our work and leisure choices promote sitting down and sedentary forms of transport like cars are now seen as a necessity. Most people sit down to work and our kids are attached to a screen rather than a skateboard.

We've pretty much engineered physical activity out of daily life.

Move More wants to change this. That's why, together with partners including Sheffield Olympic Legacy Park, we've developed Move More Month and we're inviting the whole city to join in.

The mass participation event takes place here every June with the aim of engaging at least 50,000 people in physical activity as part of our quest to help Sheffield become the most active city in the UK.

We know that if physical activity isn't fun, easy to do and social, then people just won't engage. So, for Move More Month we've created physical activity challenges such as walking and cycling, plus specific challenges in social housing, care homes, schools and workplaces across the city.

People can take part as an individual or part of a group and will be able to track progress including personal and city-wide activity minutes using the Move More app.

Those without smart phone technology to log activity will be able to enjoy free taster sessions across the City to encourage the population to Move More.

Research from across the globe shows physical activity performed on a regular basis, is good for you, good for me, for us as a society, for our environment and our economy.

A change in culture is needed and this is what Move More, and Move More Month is all about. It's going to take time, but we hope Move More Month helps people in Sheffield to start their activity journey in 2018.

It doesn't have to be marathon running, Tour de France cycling or Mount Everest climbing in its scale – it can be as a simple as a 10 minute brisk walk round the block with the family after tea.

Whatever it is, keep it simple, make it easy, invite others to join you and find something you enjoy. Move More.