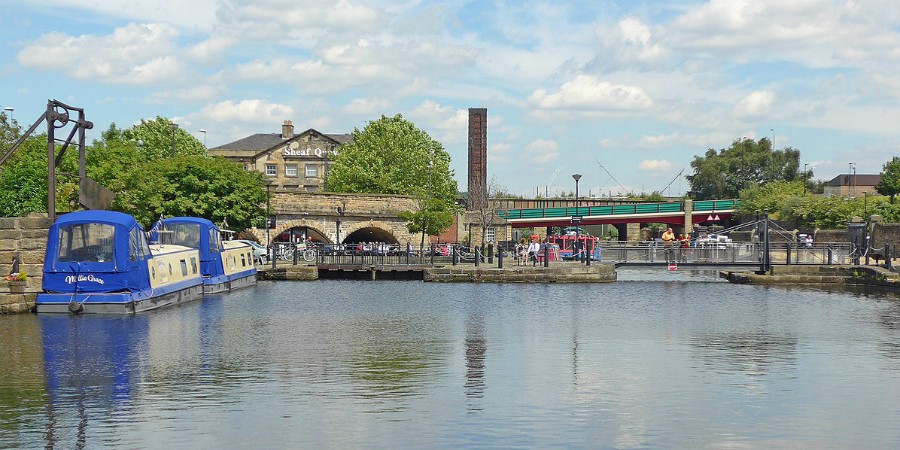 A walk along the towpath beside the Sheffield Olympic Legacy Park really is a walk back in time – did you know that the Sheffield & Tinsley Canal was opened 200 years ago?
On 22 February 1819, a reported 60,000 people turned up to watch the very first boats arriving into the heart of the city. This brand new canal linked Sheffield with the navigable waterways network around the country. It meant more coal could be brought into the city and that more steel, Sheffield's most famous export, could be taken out.
Today the national waterways charity, Canal & River Trust, own and care for this 3.9-mile long canal, and we're busy getting ready to celebrate this rather significant birthday!
We couldn't let 200 years pass by without a party, so on Friday 22 February everyone is invited to join in the fun at our all day birthday bash. We're even bringing in a giant igloo as our party venue … guaranteed to be warm whatever the weather!
We might not be able to arrange a day off work for everyone (back in 1819 the city declared the day a public holiday) but the schools are off for half term so we've planned some fantastic activities for families during the day – including time travel adventure tours around the quayside with characters from the canal's past.
The main event will be the recreation of that original flotilla of boats, which will arrive into Victoria Quays at 1:30pm. The boats will set off from the moorings at Sheffield Olympic Legacy Park at 12.30pm and travel along the canal to the sound of music from a brass band on the lead boat.
The evening will see our igloo turned into a stage for repeats of our canal 'This Is Your Life' story, before becoming (we imagine) the very first silent disco to take place on the canal.
We'll be making a speedy turnaround between 3pm and 4:30pm to put up our giant storybook. There will be four performances from 4:30pm onwards where tales from the canal will be projected onto this oversized journal, complete with an actor bringing them to life.
The party will continue with fire dancers on the quayside from 8pm, with our silent disco opening at 9pm for those who want to dance the night away.
So whether you fancy waving in the boats, a spot of time travel or dusting off your dancing shoes, we hope that there will be something for everyone to enjoy!
Booking is essential for the Storybook Performances and the evening Silent Disco – find out more here