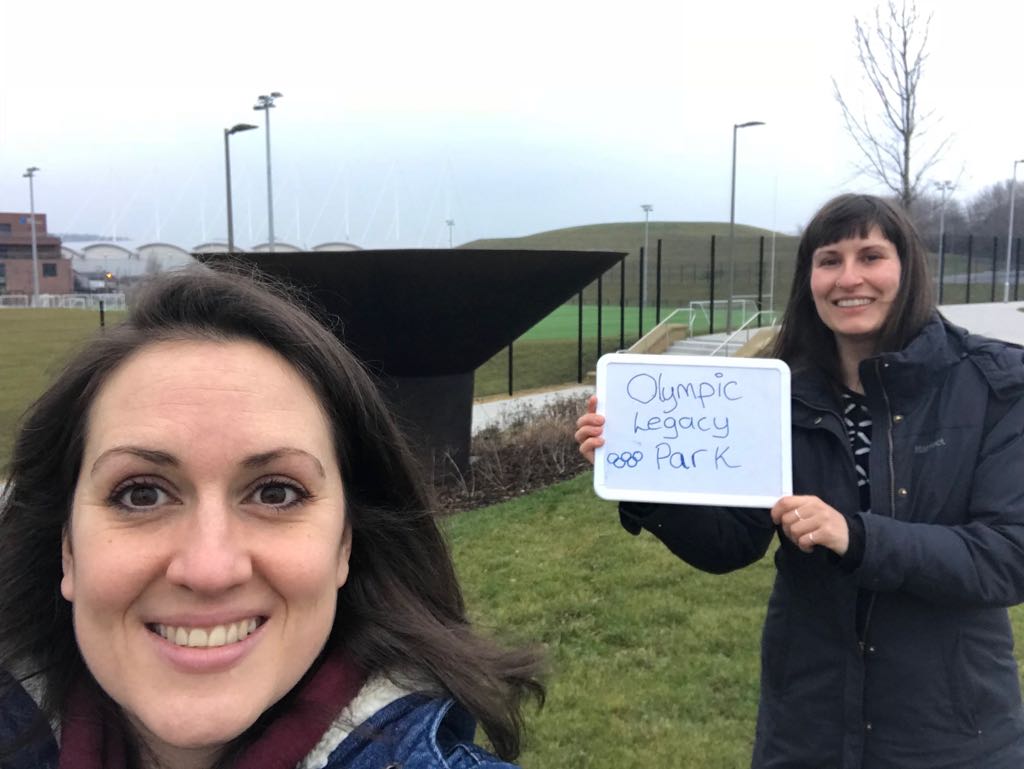 The idea started as a wish to see more of our adopted city, Sheffield, and quickly grew in to a great big adventure. In March 2017 Sheffield Park Project was born, two friends on a mission to visit every park and green space in Sheffield and raise money for Sheffield Mind.
We are Jenni Sayer and Laura Appleby, in our day jobs we work for Ruskin Mill Trust, an education Trust which supports young people with autism and complex behavioural needs. At every other opportunity we get we are out visiting parks and green spaces, and documenting and promoting them through our social media pages under the name Sheffield Park Project.
When SPP started we only anticipated there being less than 100 parks and green spaces and it would take us a few months to visit them, but our list has rapidly grown and now the council tells us they manage 850! On 1st January 2018 we visited our 100th and soon after we visited Sheffield Olympic Legacy Park which was our 101st and the only park to have the accolade of been created since SPP started.
It was hugely exciting for us that Sheffield Olympic Legacy Park was created. The city has a wealth of beautiful green spaces, but for a park to open in such a historically industrial area is a very positive step for the workers and residents of Attercliffe. Jenni worked close by six years ago and remembers the area as having pockets of run down greenery, so the investment and design of the park is very refreshing to see.
This March marks the year anniversary of our first park trip. We have been told by many people of Sheffield about the value of parks and green spaces, however many people are not aware of quite how much greenery there is available to them. Our next step is to release an app, which is currently in development, to help people discover places close to them.
Our advice to potential park spotters is to look closely, there are often hidden gems right on your door step. Also to make sure you appreciate your parks and green spaces, they belong to the community and can offer so much enjoyment and fun!
Follow our latest visits on Twitter , Facebook and Instagram