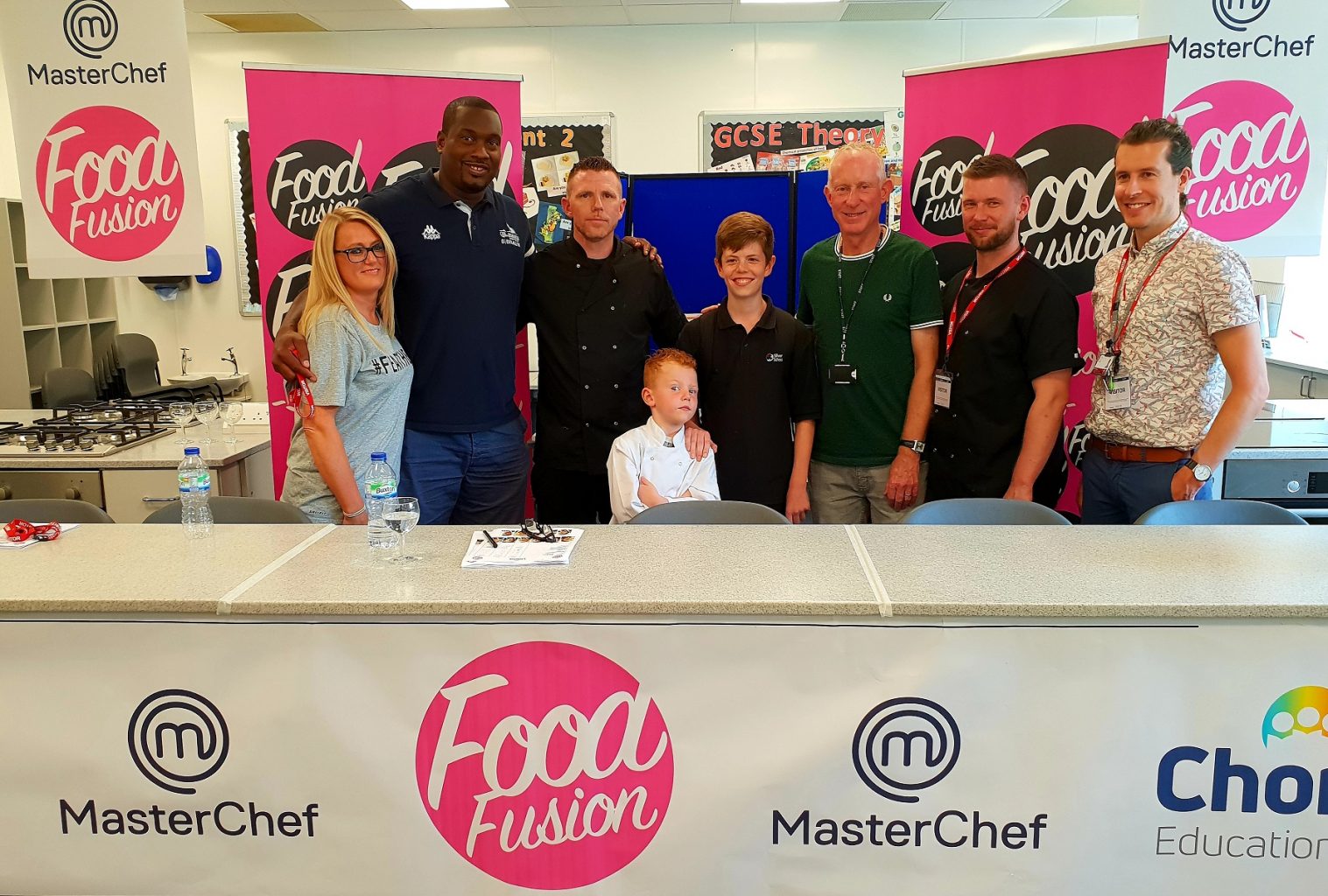 Growing up, I always wanted to run my own business and restaurant but just before my 21st birthday I was diagnosed with throat cancer which put all my dreams on hold.

I went to Waltham Forest College to learn how to cook. Once qualified, I worked in different hotels in London and restaurants where I learnt a wide range of cuisines.

I've been cooking for 20 years and worked for catering companies within schools such as King Ecbert's, Silverdale and Handsworth Grange. I saw a slight improvement in how pupils were eating but it wasn't enough for me – I wanted to be able to make more changes, by creating healthy choices for the pupils.

I set up Food Fusion in 2015, a role which combines my love for food and sport. Finding I was very frustrated with the challenges of working in a school, I left my career to focus on the company full time, so I could help more people learn about healthy eating.

We've built up strong relationships with several sports teams, including Sheffield Steelers, Sheffield Sharks, Sheffield Diving and Sheffield Eagles, creating and supplying healthy meals for their players. We work with athletes from Sheffield, as well as other cities, and the support and feedback we have received has been incredible.

Food Fusion has two sites, one on Trippet Lane where I work with my wife Lisa, and the Hallamshire Tennis and Squash Club, where our nutritional guru Doug operates. We are currently working on opening a new production kitchen where we hope to give students a chance to learn the nutritional value of food.

We work long days, sometimes more than 15 hours, 7 days a week – we could work less by hiring more staff, but we would miss out on building relationships with our customers. When people use Food Fusion, they buy into us, and it is this ethos which gives our customers a more personal experience. It's a tough job, but it's part of our service.

Helping others and reducing food waste are two of our key initiatives. For the last four years we've supplied food for the Help the Aged Christmas Dinner, which sees 200 elderly people enjoy a seasonal buffet. It's so moving to see their happy faces at a time of loving and togetherness.

When Food Fusion was starting out, I had a lot of doors shut in my face and I just wanted somebody to give me a chance. Now I want to give back to the community, so any spare food is donated to charities and the homeless in the city centre.

We're also sponsoring a Masterchef competition for 11-15-year olds at Silverdale School, with the brief of 'cook outside the box', and we'll be head judges, with our six-year-old, Luka. Dan Rooke, the main Food Tech at Silverdale, has done a wonderful job getting children involved with healthy eating in an exciting way. The food has been exceptional the last three years of the competition and we're sure this year the food will be on a different level.

Looking ahead to the future, we want to be able to create a healthy eating workshop for children. Teaming up with athletes, Food Fusion would visit schools to educate pupils about the nutritional values in food – a fun way for children to learn about making healthy choices.

I absolutely love the work we do at Food Fusion – giving back to the community and working with elite athletes is something I feel very privileged to do.