Students complete GCSEs and technical qualifications in computing, health sciences or sport science at the technical school for 13 to 19-year-olds, which is Ofsted graded 'good'.
A total of 96 students sat GCSEs and this year's results have seen them achieve multiple top grades across all subjects.
Technical results are high across sport, health and IT with a quarter of students achieving Level 2 distinctions or distinction stars.
In addition, 30% of the computer science and 20% of the maths cohorts secured the top GCSE grades 7 to 9.
Jess Stevenson, Principal of UTC Sheffield Olympic Legacy Park, said: "Congratulations to all of our students. It has been a privilege to teach them and we are extremely proud of them.
"At the UTC, we prepare students for their future careers. Thanks to our employer partners, our students develop valuable problem solving, team work and technical skills in addition to achieving academic and technical qualifications."
At the UTC, on Old Hall Road, students work on employer-led projects, developing skills related to their subject specialism as well as team working and problem solving.
The UTC is backed by top employers who have shaped the curriculum and provide industry projects, work experience and work placements. It is one of two UTCs in the city.
Employers supporting the UTC include including the Advanced Wellbeing Research Centre, Palo Alto Networks, Medilink UK, Sheffield Teaching Hospitals NHS Foundation Trust, Sheffield International Venues, Westfield Health, Sheffield Hallam University and the University of Sheffield.
UTCs are government funded technical schools that provide academic and technical qualifications to match the skills needs of regional employers, supporting economic growth and employment.
Young people can join the UTC in Year 9 at the age of 13 or in Year 12 at the age of 16.
The UTC is sponsored by Sheffield Hallam University, Sheffield Chamber of Commerce and The Sheffield College and has capacity for 600 students.
UTC Sheffield Olympic Legacy Park is part of The Sheffield UTC Academy Trust, which also includes UTC Sheffield City Centre and UTC Derby Pride Park based in the East Midlands.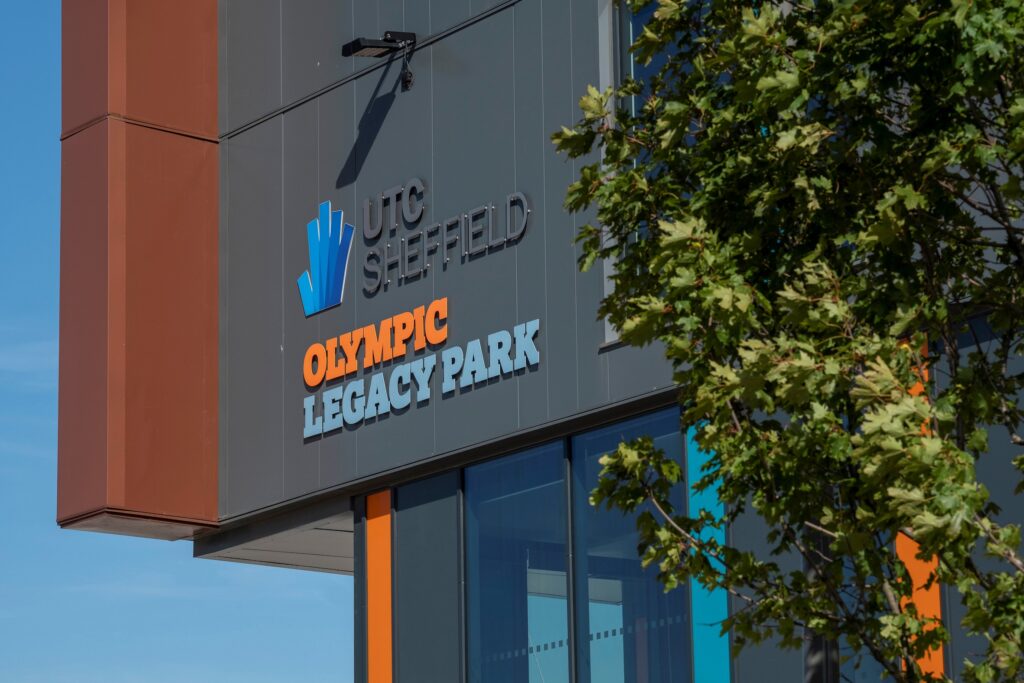 UTC Sheffield Olympic Legacy Park