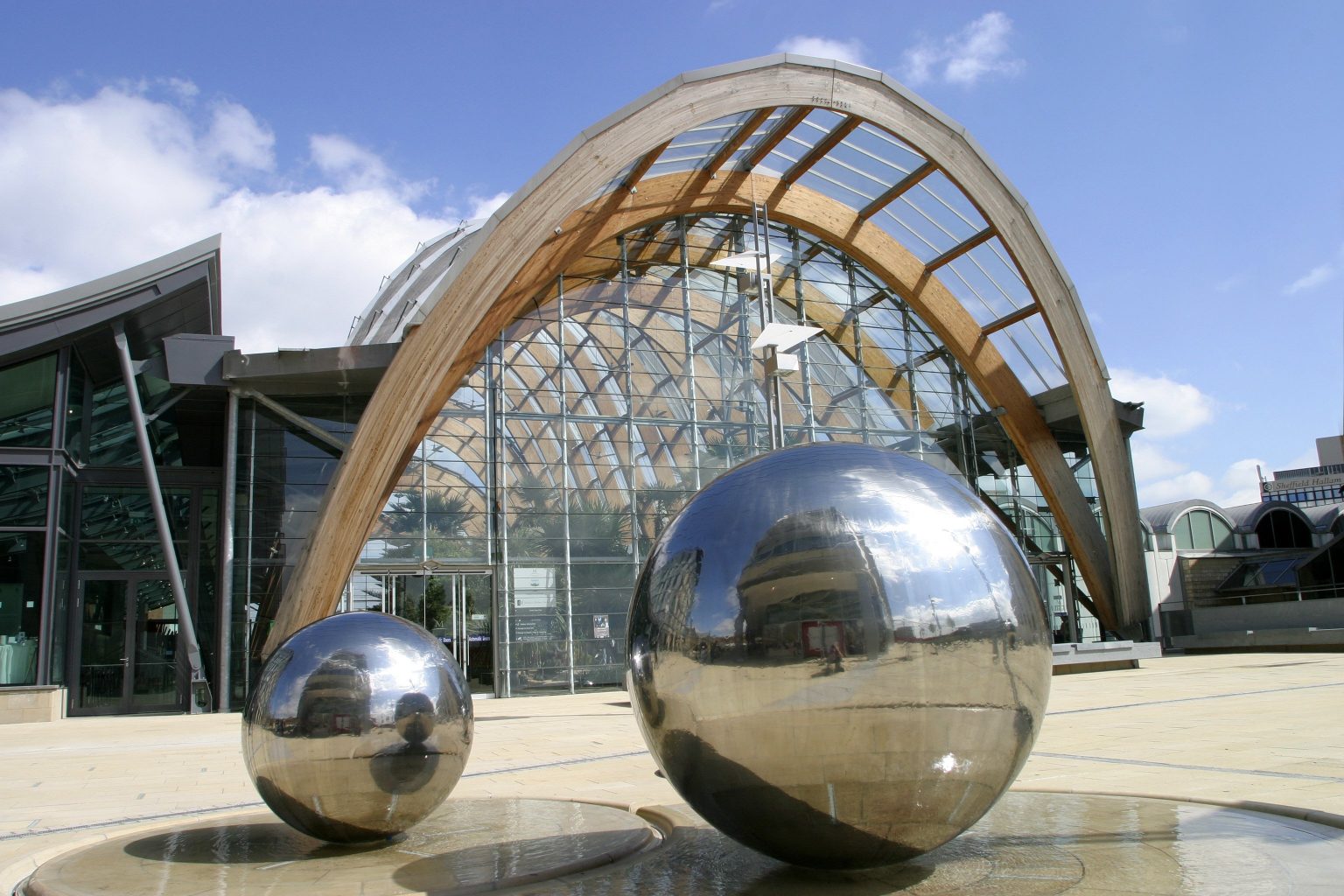 With the arrival of the Olympic Legacy Park (OLP), Sheffield is set to prove itself as an international centre of excellence when it comes to health and wellbeing research and development. However, it's not just the OLP that's attracting businesses to the city.
Sheffield City Region is a region of contrasts. From the steel industry that's been here for centuries, through to the Advanced Manufacturing Park, it's a place literally brimming at the seams with exciting projects, ground-breaking ideas and world-leading organisations.

But what makes Sheffield such a hub for business and innovation? And what attracts major international organisations to invest here?

Location
Located in the heart of England, Sheffield is one of the country's most accessible cities whether you're travelling from abroad or just up the road. It has excellent road and rail connections to other parts of the country and five international airports within easy reach.

The city's own transport infrastructure is strong, too, with a regular Supertram service running seven days a week, as well as easy and simple connection to the East Midland train service

Skills and expertise
More than 2.1million people live within 60 minutes of Sheffield and, with two major universities, there's a pool of talent to envy many other major UK cities.

On average, 21,000 graduates complete their education here, 33 per cent of the population is educated to degree level and the city's working age population of 1.4million has grown faster than the national average, meaning there's a continual stream of people available to work.

The second UTC in Sheffield is planned on the OLP and this will build upon the apprentice and graduate skills already being developed at the first UTC and the Advanced Manufacturing Training Centre

Quality of life
In 2013, Sheffield was voted the happiest city in the UK and as the only city in the country to have a national park within its boundary, it's no wonder.

With a vibrant student population and a host of bars, restaurants and shops, it may come as a surprise to know Sheffield is also England's greenest city, with more than 200 woodlands, parks and gardens.

Regeneration
Sheffield city centre is a hot spot at the moment for reinvestment and regeneration. Work is underway on numerous projects, including a plan to transform 'The Moor' into a contemporary shopping and leisure area, complete with a state-of-the-art cinema complex.

The New Era development has also signified an upturn in the city's regeneration, with multi-million pound investment secured to create a mixed commercial, leisure and residential facility between London Road and Bramall Lane, close to the city centre.